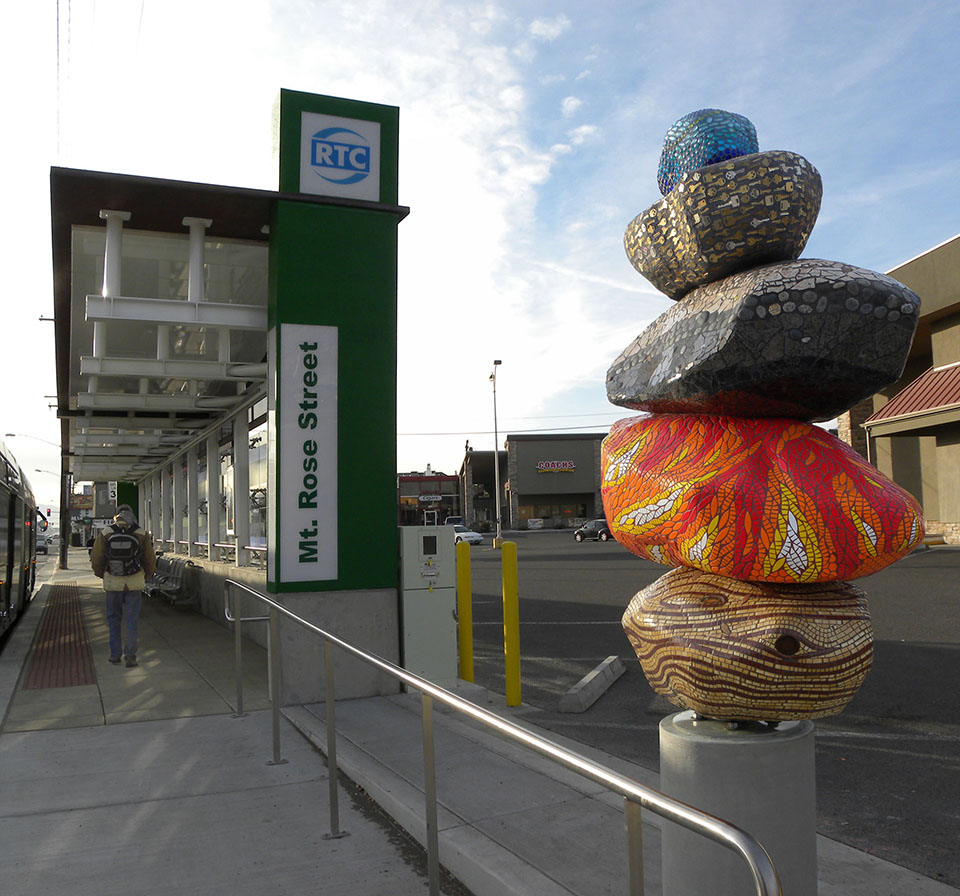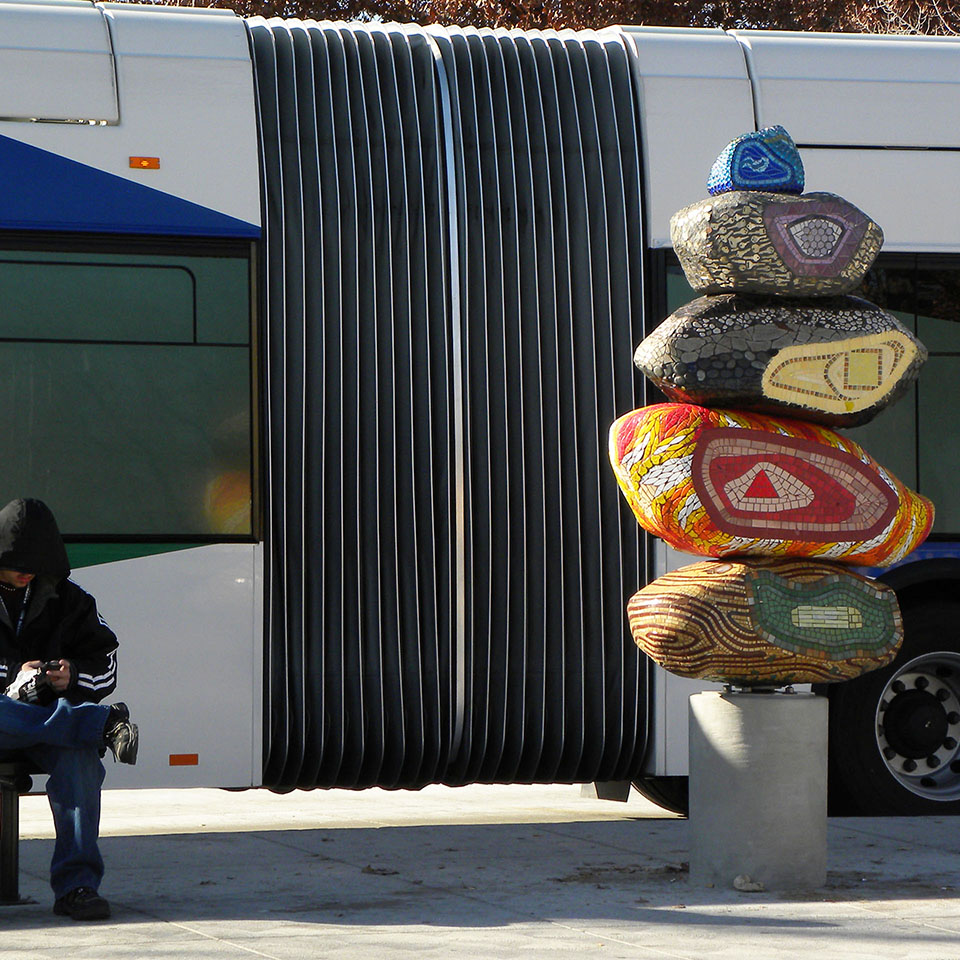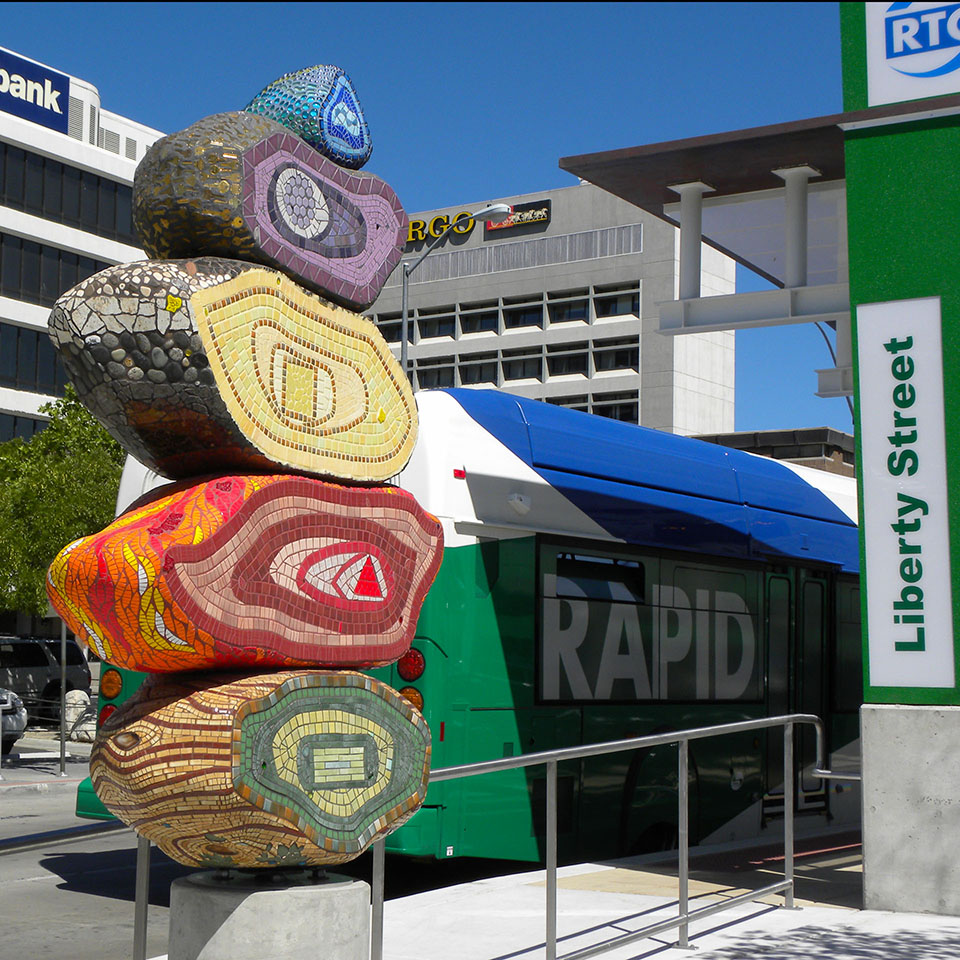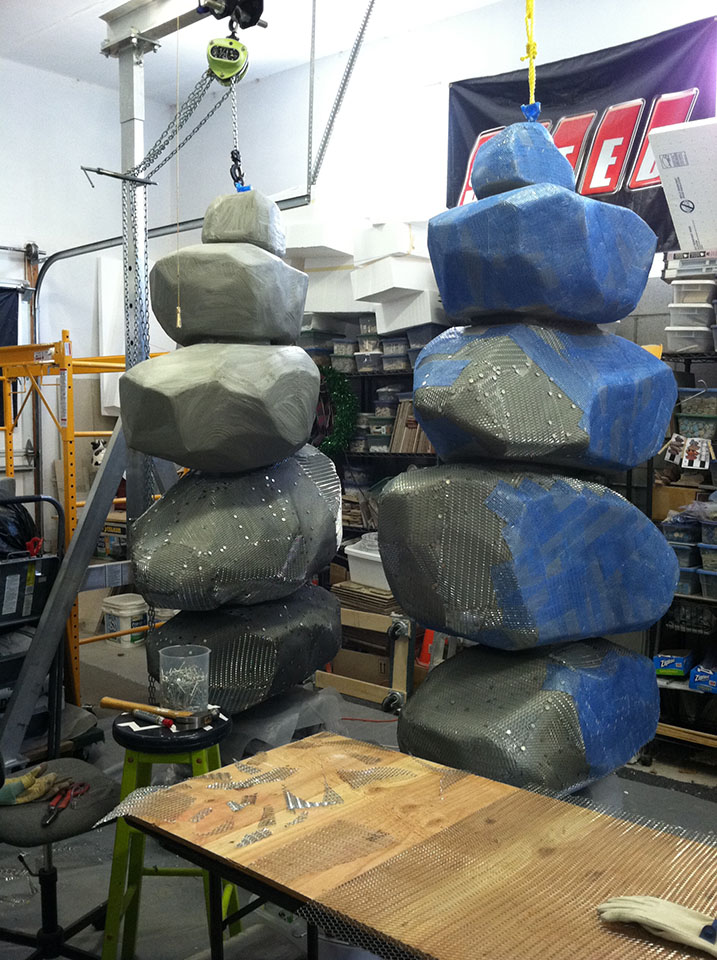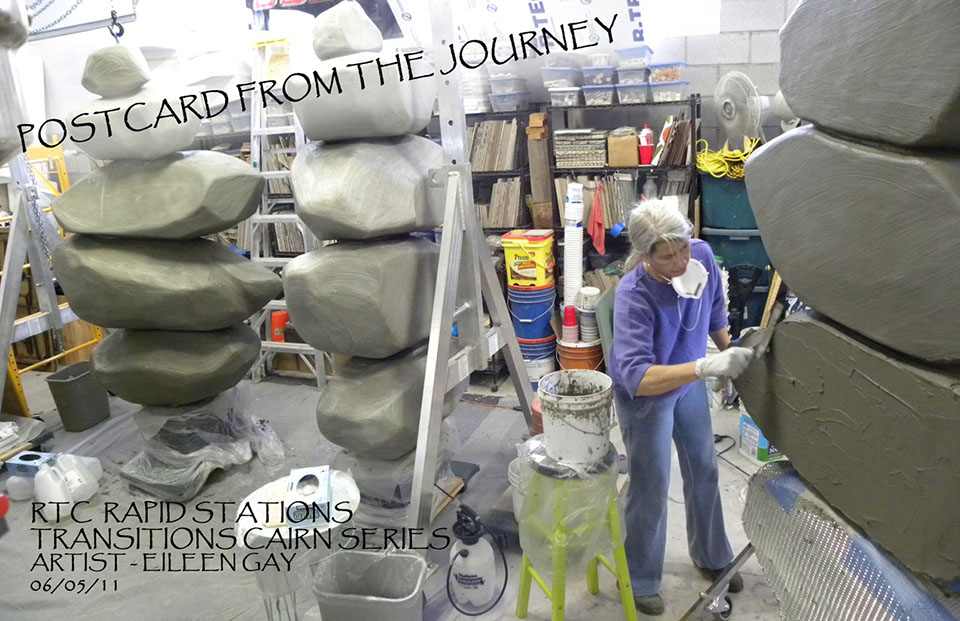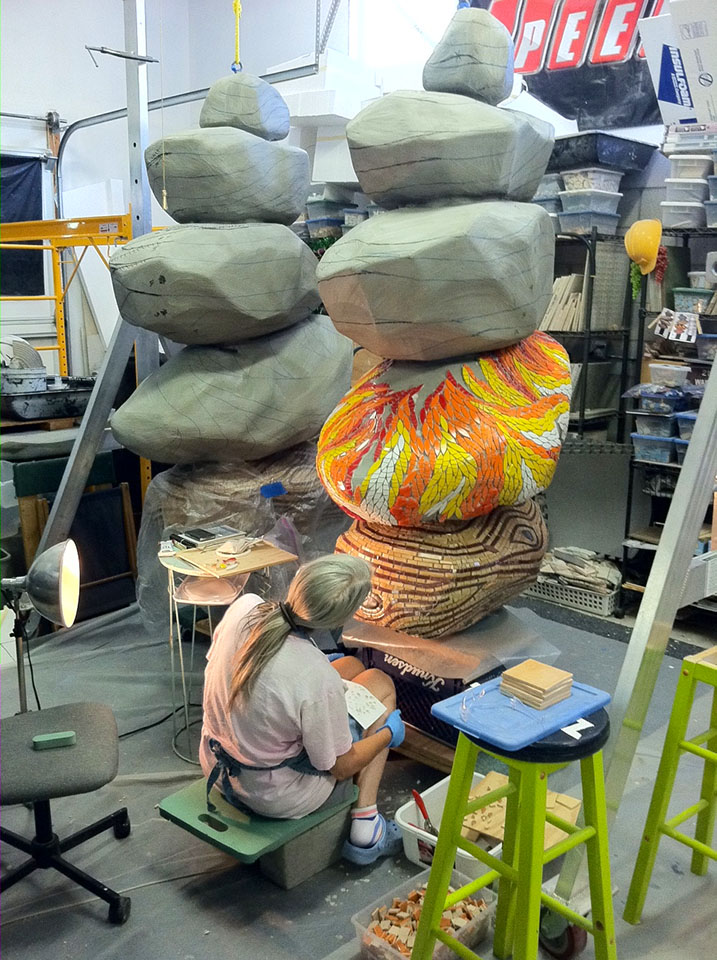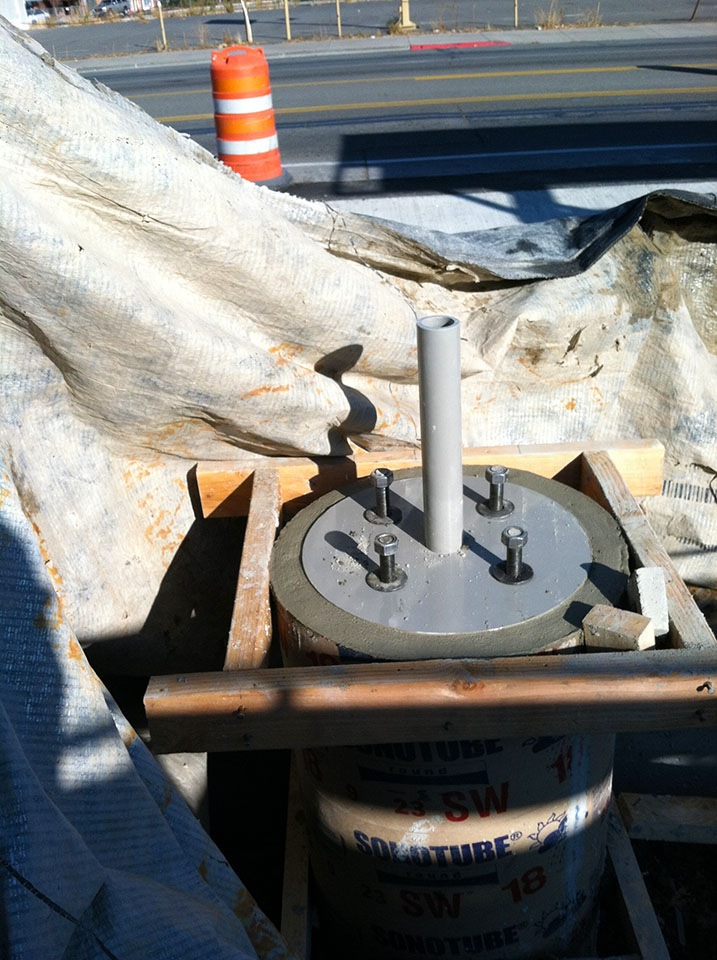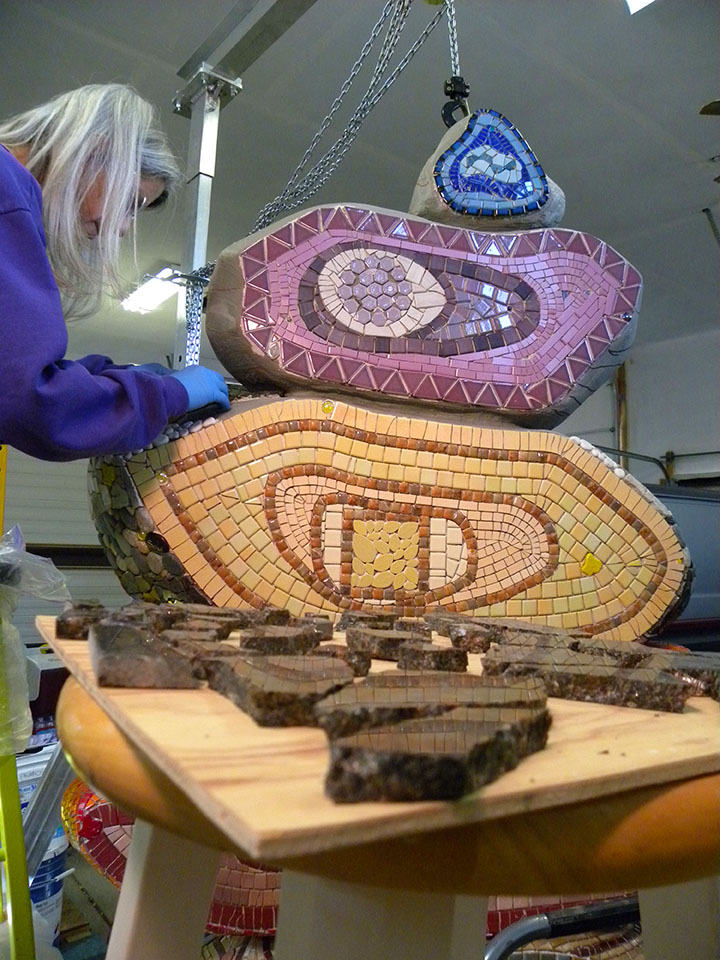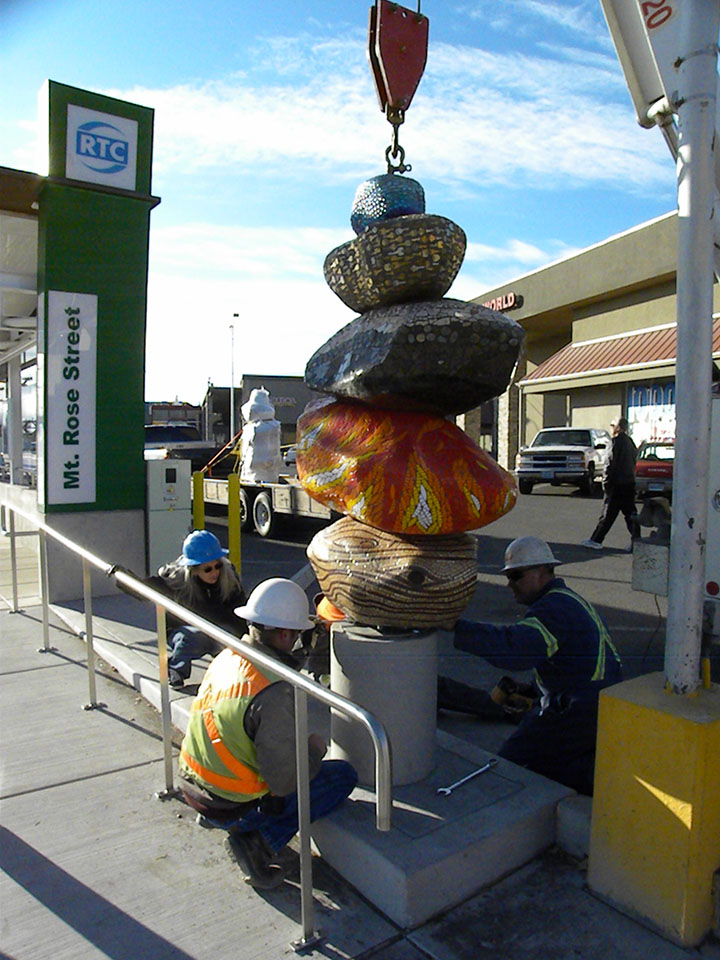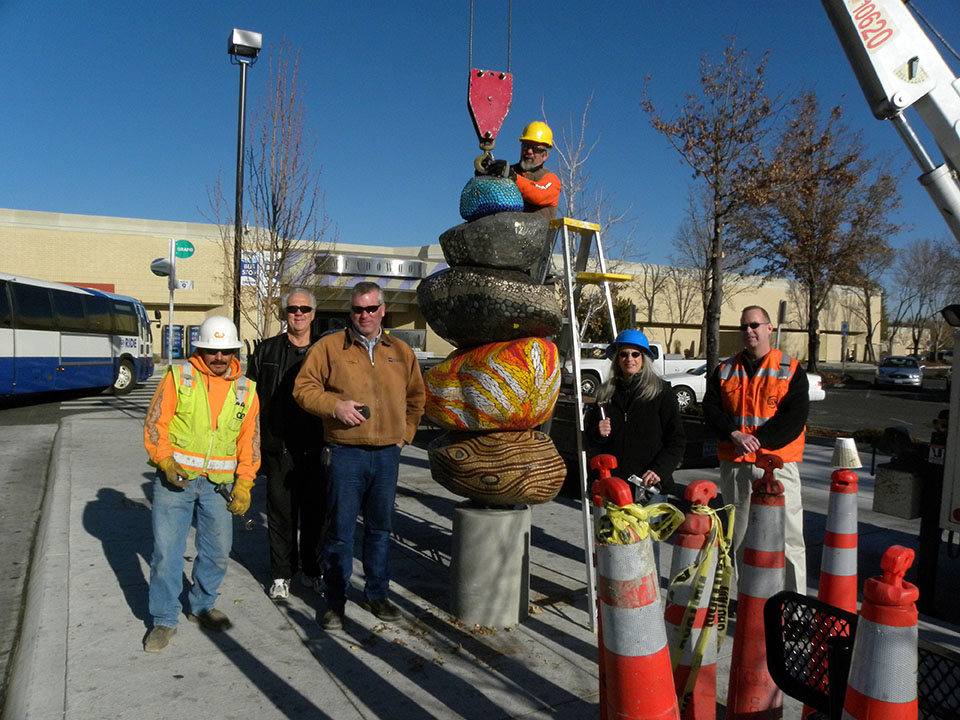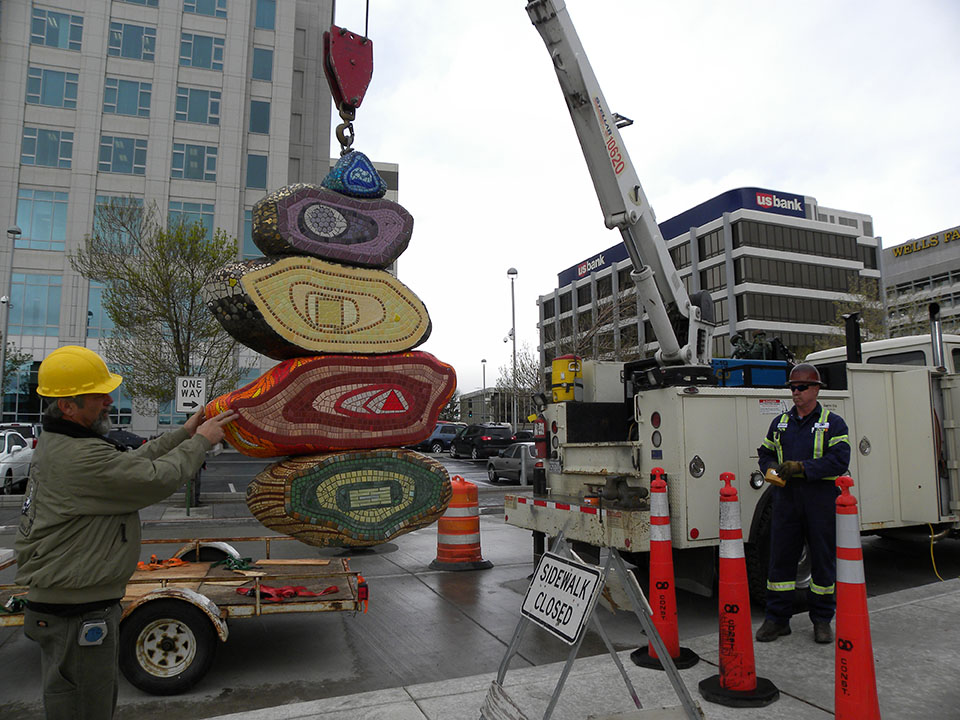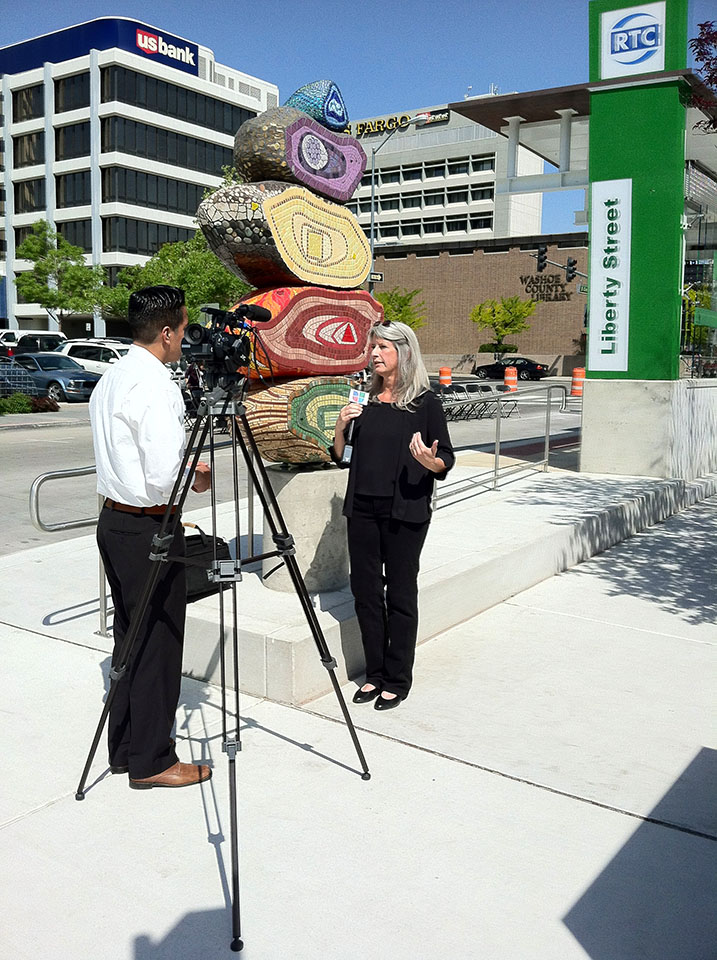 TRANSITIONS SERIES
Regional Transportation Commission
RAPID Stations Public Art Component:
Mosaic art for three new bus shelters in Reno, Nevada.
The concrete sculptural mosaics represent Cairns or trail markers that mark the change in modes of transportation of those who use the stations. The pieces titled "Transition To" "Transition" "To Transition Again" are mosaicked in colors and patterns representing the 5 elements of the Chinese lifecycle: Wood, Fire, Earth, Metal and Water with hints of the recurring cycles at the base and top of the mosaic to imply the continuation of the circle. The series starts out with the stacked stones whole, then the second sculpture has a slice removed to reveal the insides' agate-like rings of color and for the final sculpture the stones are sliced open on both sides to reveal their colorful, ringed interiors.
Sited in Reno on South Virginia Street at Mount Rose Street, south of the Meadowood Mall in the parking lot station and by the Discovery Museum at the Liberty Street Station.
My thanks to RTC for this opportunity and to Q & D Construction for their support and assistance with the installations.